Publication date:
April 4th 2017
Publisher:
Quirk Books
Goodreads synopsis:
Geek girl Elle Wittimer lives and breathes Starfield, the classic sci-fi series she grew up watching with her late father. So when she sees a cosplay contest for the new Starfield movie, she has to enter. The prize? An invitation to ExcelsiCon Cosplay Ball, and a meet-and-greet with the actor slated to play Federation Prince Carmindor in the reboot. With savings from her gig at the Magic Pumpkin food truck (and her dad's old costume), Elle's determined to win...unless her stepsisters get there first.
Teen actor Darien Freeman used to live for cons- before he was famous. Now they're nothing but autographs and awkward meet-and-greets. Playing Carmindor is all he's ever wanted, but Starfield fandom has written him off as just another dumb heartthrob. As ExcelsiCon draws near, Darien feels more like a fake- until he meets a girl who shows him otherwise. But when she disappears at midnight, will he ever be able to find her again?
Part romance, part love letter to nerd culture, and all totally adorbs, Geekerella is a fairy tale for anyone who believes in the magic of fandom.
* I received a copy from the publishers via NetGalley in exchange for an honest review*
Cover-

I actually really like the cover for this book, despite the fact I find the title cringey. I think the colours are beautiful, the purple night sky is such a lovely touch against the pumpkin truck and it fits with the story really well.
Plot-

I was so pleasantly surprised by this book. It is of course a modern day retelling of the Cinderella fairytale and it's almost identical to the original. There aren't really any plot twists because it sticks to the story so well, so it is very predictable at times but was still a really enjoyable read for me. I found that the entire story was very relatable and just a really fun read. I did find the first 20 pages very slow and quite difficult to get into for some read and I was expecting not to like it because of this, but it really picked up and I'm so happy with the way everything happened. I really liked the fandom element of this story and how it shows how important fandoms are and how they can be a support network for people and like a family to them. I also liked the subtle LGBTQ aspects within and how it wasn't a primary focus of the story, it was just seen as normal.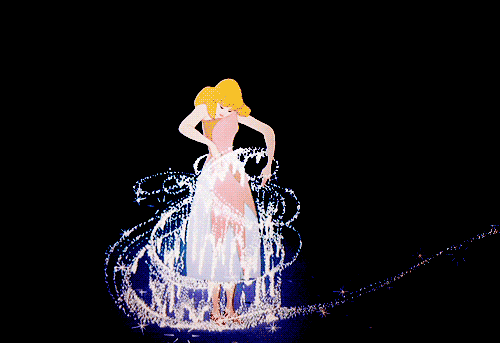 Characters-

I think this book did a really good job with the characters. I loved all the characters you're supposed to love, and hated those you're supposed to hate. Without a doubt my favourite character was Sage. She was just so sassy and confident. She didn't care about what anyone thought but she was such a loyal and caring friend at the same time, she's just the perfect character. Elle was so broken and lived such a hard and unfair life but she stayed so strong throughout and her relationship with Darien was just the best. I love those romances that start out with the two characters hating each other and then they end up falling in love, I find it so cute and this was kind of like that. Darien was amazing, he was so judged and stereotyped by everyone which was so sad because he was a true fan of Starfield and was just seen as a fake. It was so lovely seeing him be himself. The stepsister Chloe was honestly awful I hated her but that was the point.
Writing-

This was told in dual POV which was really lovely because it allowed us to see Darien in his true self rather than how he was portrayed by the media. We got to realise how he was controlled by his father and that he was so caring.
Overall- I would definitely recommend this book if you like retellings of fairytales and quick, cute easy reads. This was such a good contemporary and I really enjoyed it.