Hey guys, I'm back with another Fill Me In Friday! This is a weekly meme created by myself and I will leave the Goodreads page linked here as it will definitely be able to explain how this works better! Every Friday, there is a different topic which you must answer 5 questions on. The questions stay the same each week, but your answers will change depending on the theme!
This weeks theme is: It's almost Easter! Pick a first book in a series.
Since I have a very big problem with starting series and never finishing them, this is a really good topic for me and will be fairly easy for me to think of answers to.
1. What was the last book you read that was the first book in a series?
Illuminae by Amie Kaufman and Jay Kristoff. How many times am I going to mention this book? I loved it, and I'm so excited to read Gemina hopefully very soon.
2. What is the next book you plan to read which is the first book in a series?
I want to start so many series but I've made a pact with myself to finish all the unfinished ones I've already started first so it probably won't be for a while but I really want to start Shatter Me by Tahereh Mafi as I've heard so many amazing things about it.
3. What is the best book you've read that was the first book in a series?
Oh my gosh there are so many I could have chosen for this! I think I'm going to have to go with A Court of Thorns and Roses by Sarah J.Maas though because this just completely blew me away and I was so pleasantly surprised by how much I loved it!
4. What is the worst book you've read that was the first book in a series?
Once again this book is making an apperance and that is The Maze Runner by James Dashner. You all know by now how much I absolutely hated this book, I didn't even finish it and I literally despise it. I want to give it another try but for now, this is definitely the worst book I've ever read.
5. What is the book with the best cover that is the first book in a series?
Easiest decision for me, this book has one of the most beautiful covers I've ever seen and the entire series carries on this trend of gorgeous covers and that is The Selection by Kiera Cass. I find the whole 'pretty girl in a pretty dress' cover is so boring and usually done so badly but this one is so perfect I adore it.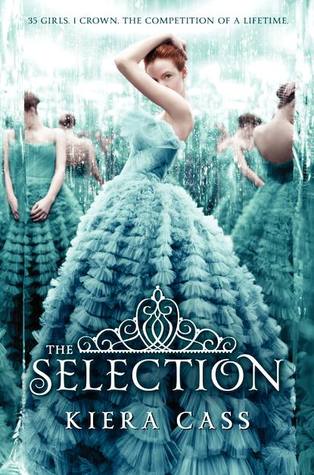 What would your answers be this week?