Publication Date:
February 28th 2017
Publisher:
Skyscape
Goodreads Synopsis:
Lucas Thorn wasn't born a cheater. All it took was a single moment- say, a certain disastrous incident on the night before his wedding- and boom. Reputation destroyed forever and always. So now he owns it. He has a lady friend for every night of the week (except Sundays- God's day and all), and his rules are simple. No commitments. No exceptions.
But a certain smart-mouthed, strawberry blonde vixen is about to blow that all to hell.
Avery Black has never forgiven Lucas for cheating on her sister. And suddenly being forced to work with him is pretty much a nightmare on steroids. Of course, it does afford her the opportunity to make his life as difficult as possible. But no good revenge scheme comes without payback. Because he didn't become the Lucas Thorn without learning a few things about women.
Now Avery's lust for vengeance has turned into, well, lust. And if Lucas stops cheating, it's definitely not because he's falling in love...
REVIEW:
*I received a copy from the publishers via NetGalley in exchange for an honest review*
Cover

- I don't really rate the cover that much honestly. It isn't terrible and it does have a few good things about it but it's definitely not my favourite. The font is cool and I like the fact they've decided to put the title in red, it seems very symbolic. I don't like people on covers of books usually and although this doesn't have any faces in it, the different women's hands all over his body just look cheesy and weird to me. I'd definitely like this cover a lot more if the hands were taken away.
Plot

- So this book is probably going to be quite a controversial one since it follows a lot of cheating and a romance between people with a large age gap, work colleagues as well as a sister's ex fiancée. I've never been someone sensitive to difficult topics or forbidden romances in books but if you don't tend to like this sort of thing, I would avoid reading it. I liked how this book was done really, that the two main characters had to come together despite their differences and dislikes, to make their families happy. I can see how some people have felt uncomfortable by this book, especially with the age gap that is frequently mentioned but I think it added depth and allowed us to fully understand their stories. I liked the flashbacks that told us more about Avery and Lucas' history together and what made them become the people they are today. There were lots of unexpected events that happened that kept the two under constant stress and allowed them to stay close throughout.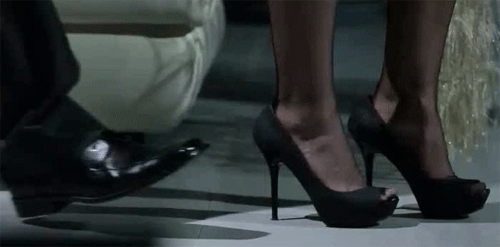 Characters- I loved Avery so much. I think she was so realistic and I was able to connect with her and sympathise with her massively. In the beginning, she was very closed off and had a huge barrier up, in an attempt to protect herself from getting hurt after past events left her heartbroken, which is such an honest and true representation of a lot of girls today. The character development for both her and Lucas was insane in this book, they both grew so much as people and learned to trust each other as well as themselves. Avery was witty and had a lot of banter which I liked, as well as the fact she stood up for herself and her friends which was a quality I really admired. One thing I didn't like about this book however, was how it portrayed family. Although at times it did show the importance of family and friendship, the character of Brooke felt very unrealistic with the way she treated her sisters and was spiteful of their happiness for literally no reason. She infuriated me so much, as I cannot possibly imagine anybody being evil enough to treat their own family that way, and the fact the parents never jumped in to tell her she was in the wrong and protect their other children was wrong to me.



Writing

- This book was told from both Lucas and Avery's POV which I found to be really helpful in connecting with both characters, as we got to see what they were both feeling and understand why they were acting in a certain way. It was written in a way that made us want to continue with the story and see how things would end and was very fast paced.
Overall- Though this book was infuriating at times, especially with wanting Avery and Lucas to bang their heads together and realise how good they were for one another, it was a cute light-hearted read that I enjoyed reading a lot. I can't wait to read the second book in this series and see where it goes from here, as I feel it ended well and wrapped up nicely so I'm excited to see what Rachel does for book 2.
Have you read this book? If so, what did you think of it? Let me know in the comments.