Hey guys! It's the end of April already, this year is just flying by and it's actually scary. This month was very eventful for me, it was my 18th birthday so I've been very preoccupied but I still managed to read a total of
4 books
and I feel like it was a really good reading month for me since I adored most of these books! If you want to watch the video I made for my YouTube channel where I go into a bit more detail about each of these books, you can click here.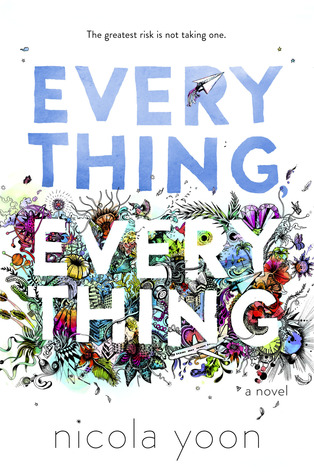 PAGE COUNT: 1339
Geekerella by Ashley Poston
I enjoyed this book a lot more than I thought I would, I was very pleasantly surprised. Although it was predictable at times, it was a very diverse and modern take on the classic fairytale and the characters were very likeable and relatable. The story drew you in and it was a fast-paced read.
I of course had very high expectations for this book and I was not disappointed in the slightest. This sequel was even better than the first book and I can't give this book and series enough praise. The world building is fantastic, you fall in love with the characters- Rhysand is my actual love. I cannot wait to see where the story goes in the finale!
Another book which I had really high expectations for and again I wasn't disappointed. There were a few parts of the story which I found problematic, one of which being the speed of Maddy and Olly's relationship but other than that, this book was flawless. I adored the plot twist ending, I didn't see it coming at all and despite my issue with their relationship, I loved Maddy and Olly as characters. They were so real and unique. It was such a quick and easy read with illustrations and texts to add to the depth of the character. I read this in one sitting.
This was a really short but impactful classic read that I am so glad I decided to read. The messages behind the story were so important and cleverly done so that the reader understood and also thought about what the book was saying. I finished it in one sitting and really found myself heart-warmed and interested in the story.
Everything Everything

Geekerella

A Court of Mist and Fury
A Court of Mist and Fury

Everything Everything

Geekerella
Rhysand (A Court of Mist and Fury)

Sage (Geekerella)

Olly Bright (Everything Everything)
3 Favourite Relationships
Rhysand and Feyre (A Court of Mist and Fury)

Elle and Darien (Geekerella)

Olly and Maddy (Everything Everything)
March Wrap-Up
March Favourites