Hey guys! I've decided I'm going to start doing wrap-ups again! I've found the format that I really like for this but let me know if you like the way I'm doing it or not in the comments! Also, if you would like to watch the video for this on YouTube, where I go into more depth about each book, click here.
I read 6 books this month which I'm quite happy with considering I work full time so I'm just going to talk about them a bit more.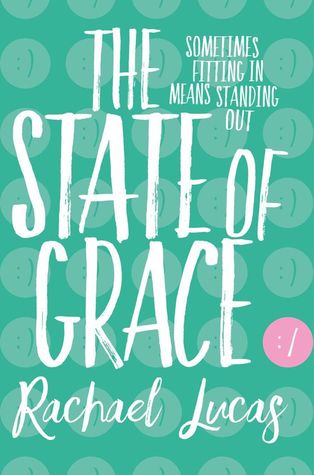 PAGE COUNT: 1844
Cheater by Rachel Van Dyken
I really enjoyed this book. I thought it was relatable and the characters were so sassy and witty they were fun to read about. It was sexy and the romance in this was very graphic at times. The plot was interesting and although quite predictable at times, it was still such a fun read and super light hearted.
This was a very eye-opening read about a girl with autism. I loved how descriptive it was, allowing us to really understand what the illness was like for Grace and how it affected her everyday life. I didn't really feel much of a connection with the characters but I still liked reading the story.
A very interesting collection of letters written by young adults to their 16 year old selves motivating them through a range of mental health issues. Heartbreaking to read about some of the struggles at times but I feel this will really benefit those struggling with mental health and give them some advise. A very short but important book.
Amazing amazing amazing book! I was so pleasantly surprised by this. There were plot twists in this that I just didn't see coming and that totally broke my heart but it was beautifully written and full of character development and people you just fell in love with. A lovely story about learning to trust the world, and yourself.
One of my new all time favourite books and definitely my favourite book of the year so far. Sci-fi isn't usually something I'm interested in but this totally captivated me. I couldn't put it down. The layout was so interesting, as it's told through emails and reports and documents and again, some insane plot twists I was not expecting. Cannot wait to read the second book.
:
I really really enjoyed this book. It was super fun and full of lots of important messages about self worth and happiness. Despite the fact I did dislike a lot of the characters, I found this book to be really refreshing and the main character Molly was so likeable!
3 Favourite Covers
Illuminae

Hello Me, It's You

Cheater
3 Favourite Books:
Illuminae

Optimists Die First

The Upside of Unrequited
3 Favourite Characters
Kady Grant (Illuminae)

Molly Peskin-Suso (The Upside of Unrequited)

Jacob Cohen (Optimists Die First)
3 Favourite Relationships
Kady and Ezra (Illuminae)

Jacob and Petula (Optimists Die First)

Molly and Reid (The Upside of Unrequited)
Reviews:
Book Traveling Thursdays: