Hey guys! It's Thursday so you know what that means. Book Traveling Thursday is a weekly meme created by Catia where we discuss book covers relating to a certain theme. If you would like to join in the fun, or just have some more information, I'll leave the Goodreads page linked here.
This weeks theme is: It's take a walk in the park day- choose a book that always relaxes you.
There are so so many books I could have chosen for this, as cute summer contemporaries are pretty much my favourite things to read and they always relax me. I wanted to choose my favourite one that I haven't already used so I chose Anna and the French Kiss by Stephanie Perkins. I love this entire series, it isn't too intense or deep, it's just the perfect uplifting happy book which is why I find it so relaxing to read.
Original cover: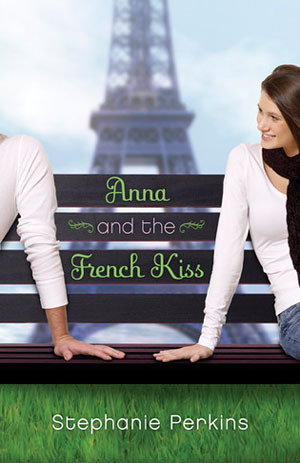 This is just an okay cover for me. I think I would like it a lot more if you couldn't see the girl's face- really hate people in covers. Like a lot. I love the background of the Eiffel Tower and the font of the title is super cute as well. Love the colour scheme and how bold the grass looks. It's just the girl who ruins it for me unfortunately.
Favourite covers:
(Bulgarian) (Indonesian) (Serbian)
These are some of the cutest covers I have ever seen. Really simplistic and minimal but have such a beautiful look to them. I adore the silloutes and the stars shaped as hearts and the whole night aspect of the first one, and the other two are just really upbeat and bright. I wish I owned these covers.
Least favourite covers:
(Portuguese) (German) (Italian)
The last two aren't terrible, they're just not as nice as the other one and both involve people which is why I dislike them. The last one, why is she just holding a macaroon with duck lips? Literally nothing to do with the story at all. The first one is the one I really want to talk about. It's absolutely horrible. You can't even read the text because it's all in weird different colours that blend too well with the background. The background just looks like a blur. Not a good blur that makes it look edgy and cool either, it just looks like someone can't do photography. And the girl is too posed and what is with the lighting? She doesn't even have any features. I hate it.
That's it for this week, let me know which of these is your least favourite cover!